From Wednesday 8th to Friday 10th of September 2021, a Working Group Meeting of the COST (European Cooperation in Science and Technology) Action VascAgeNet ("Network for Research in Vascular Ageing", www.cost.eu/actions/CA18216/) was held at University of Split School of Medicine in Split, Croatia. KTU Biomedical Engineering Institute was represented there by junior researcher PhD student Birutė Paliakaitė. The three-day meeting, dedicated for networking and discussions, could be attended both in-person and online. During the meeting, all activities in the different working groups were pushed, but as well joint activities including upcoming Horizon Europe proposals were discussed.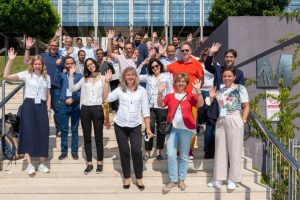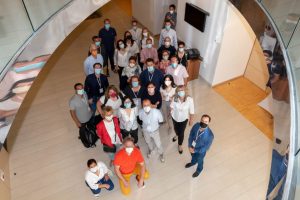 COST Action VascAgeNet is a network which works to refine, harmonize and promote the use of vascular ageing measures, in order to improve clinical practice and to reduce the burden of cardiovascular diseases globally. An important part of the activities is the organization of training schools, the provision of conference grants for Early Career Investigators and PhD students from inclusiveness target countries and the possibility for grants to support short term scientific missions and virtual mobility. The network currently compromises researchers and industrial partners from 35 European countries, two Near Neighbour Countries (Russian Federation and Belarus) and two International Partner Countries (Australia and USA).
About COST: COST Action CA18216 is supported by COST (European Cooperation in Science and Technology, www.cost.eu). COST is a funding agency for research and innovation networks. Their Actions help connect research initiatives across Europe and enable scientists to grow their ideas by sharing them with their peers. This boosts their research, career and innovation. COST is supported by the EU Framework Programme Horizon 2020.
Twitter: @vascagenet, #vascagenet
Facebook: VascAgeNet 18216
YouTube: VascAgeNet
Instagram: vascagenet
Website: www.vascagenet.eu